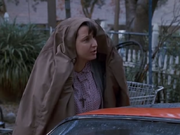 "Tell my mother I love her."
-Daniel Desario
Mrs. Desario is Daniel Desario's mother. She doesn't appear to approve of Daniel's high school education and would prefer he drop out and make money, no matter the amount.
Ad blocker interference detected!
Wikia is a free-to-use site that makes money from advertising. We have a modified experience for viewers using ad blockers

Wikia is not accessible if you've made further modifications. Remove the custom ad blocker rule(s) and the page will load as expected.